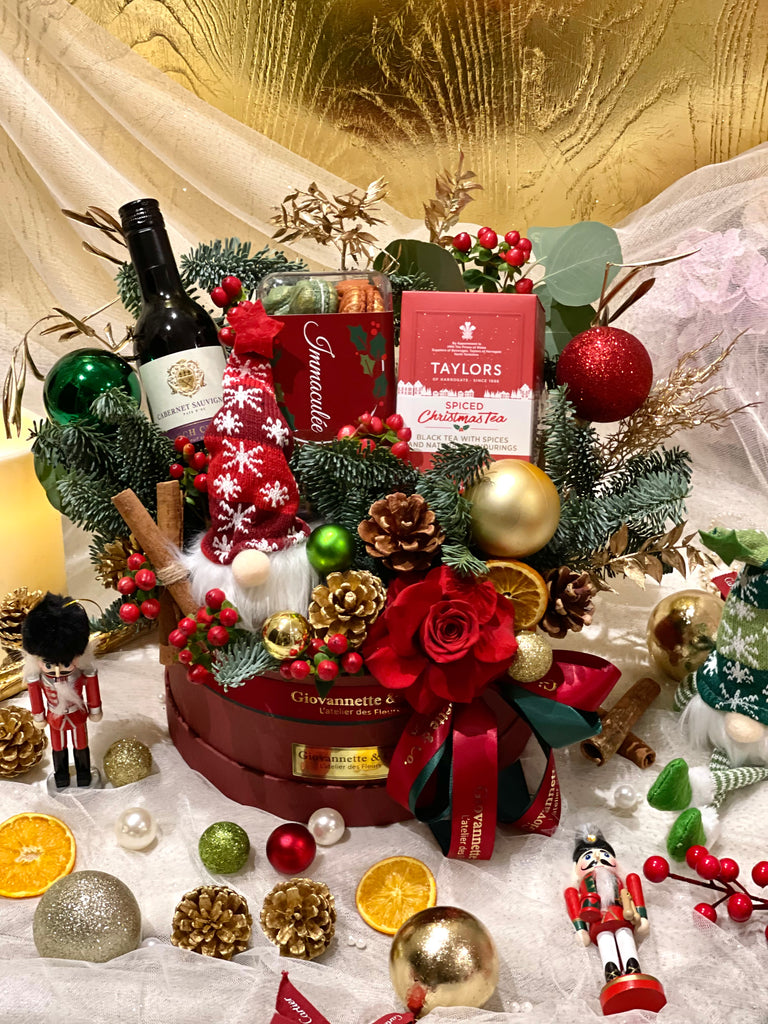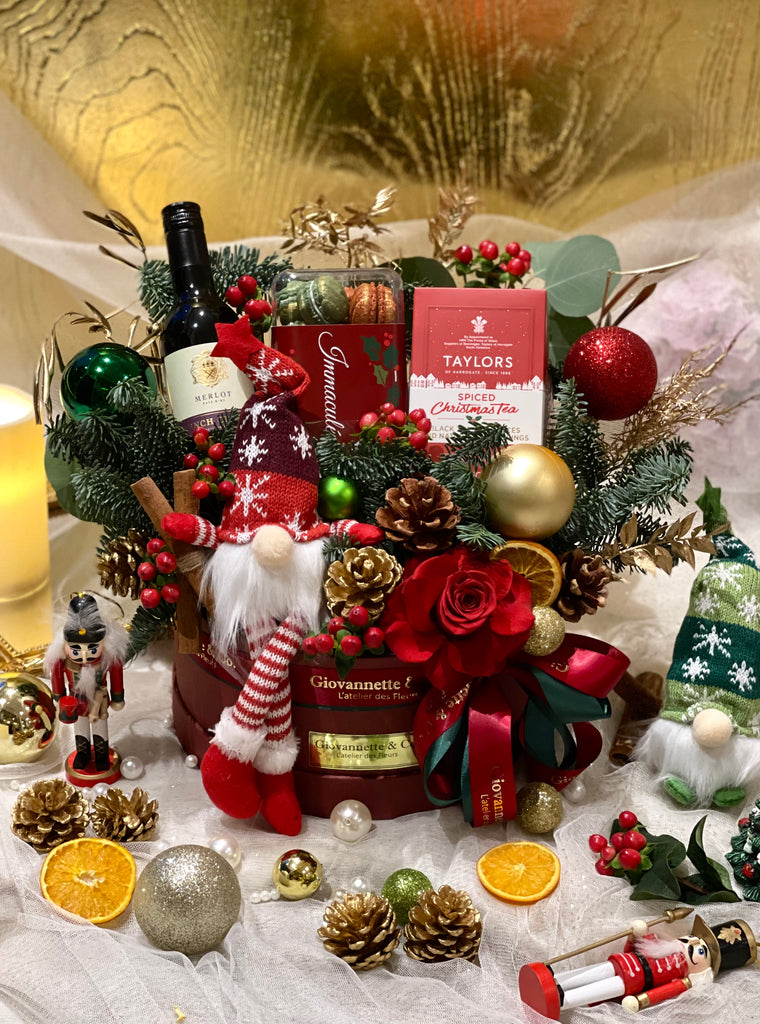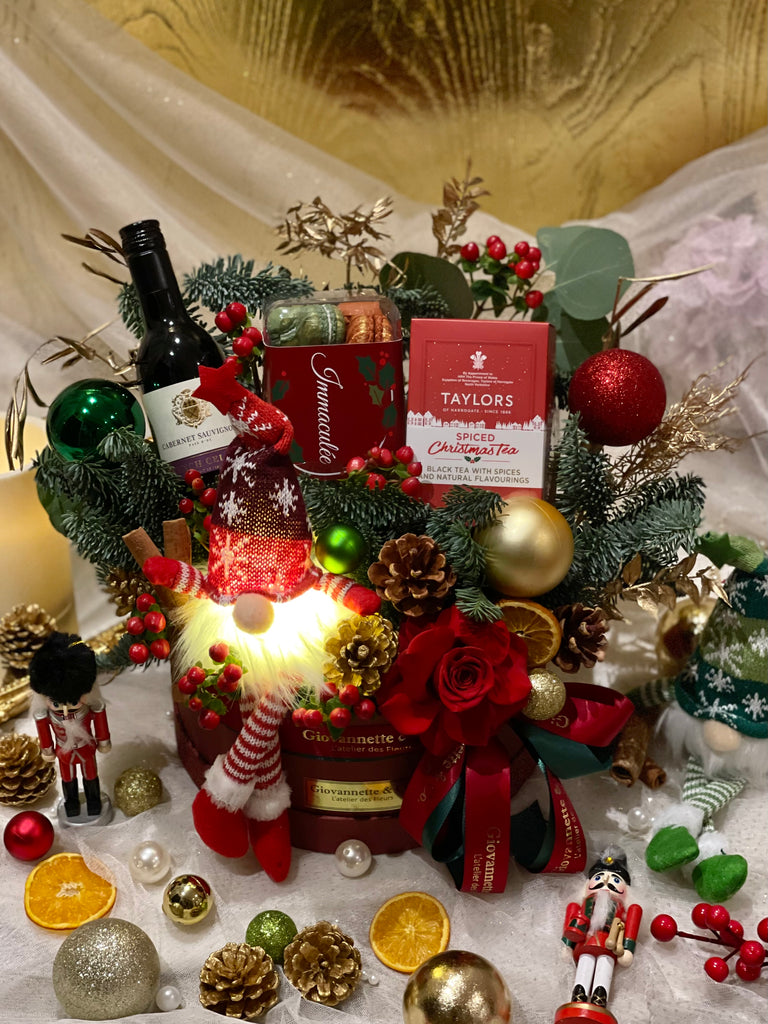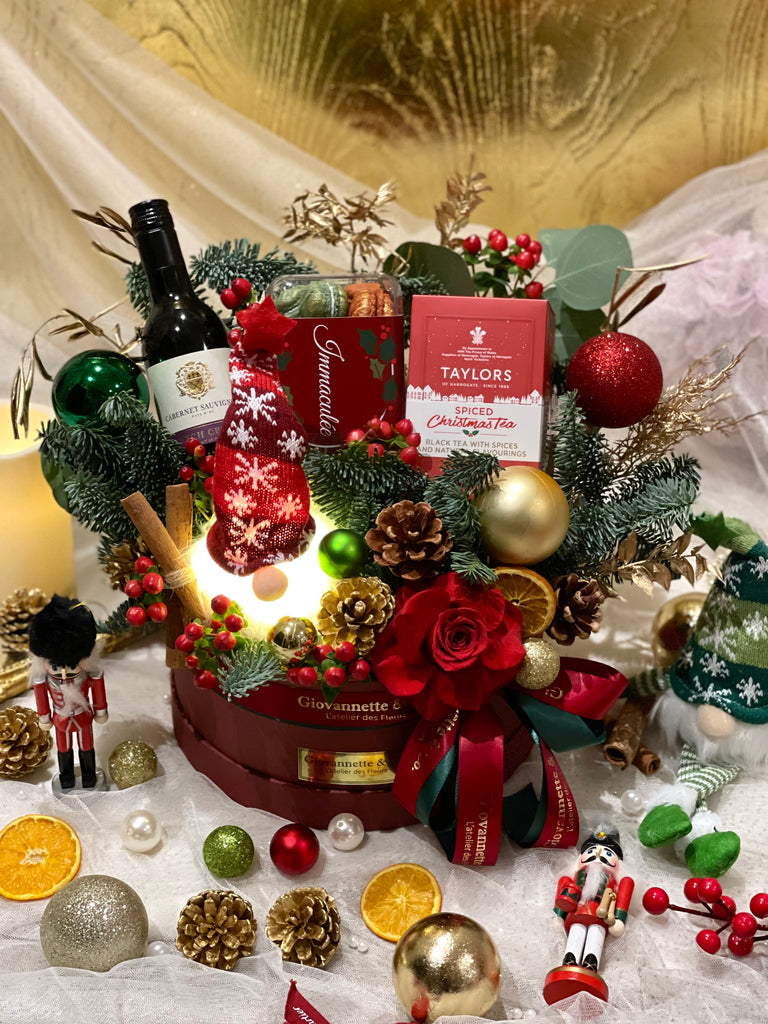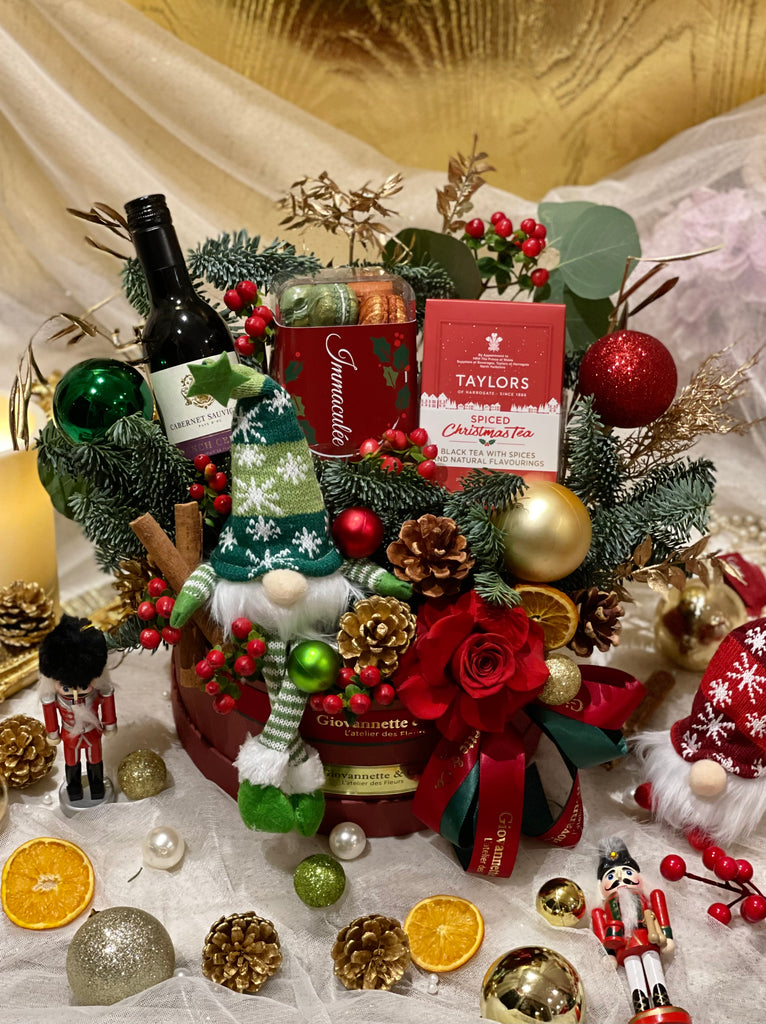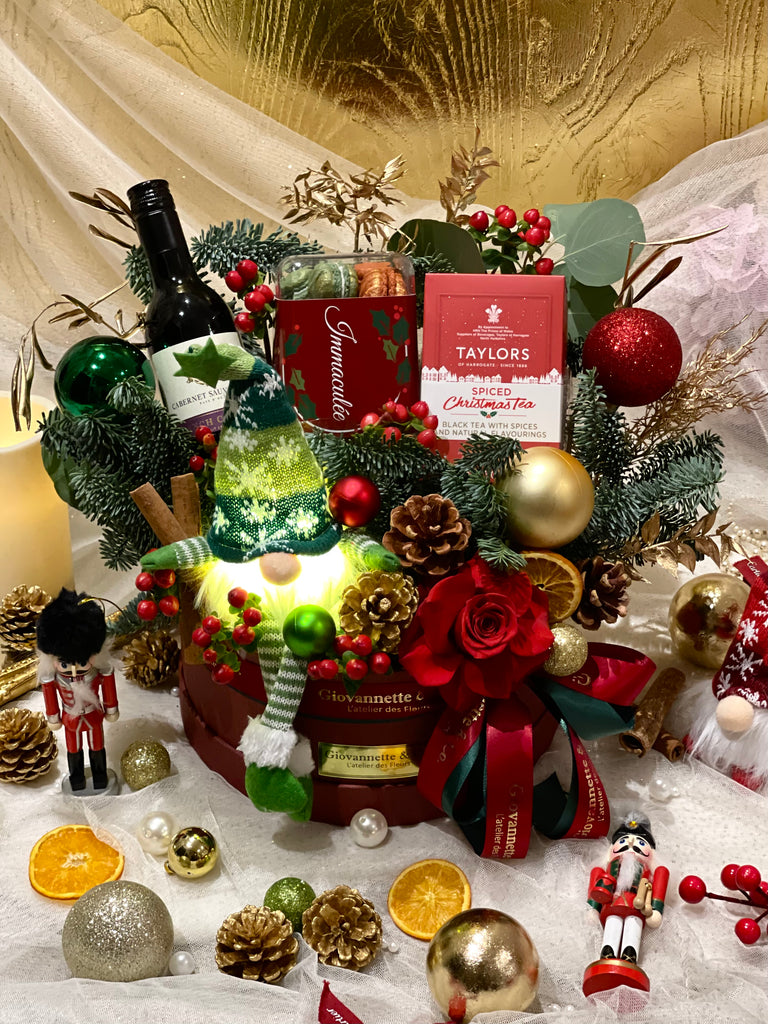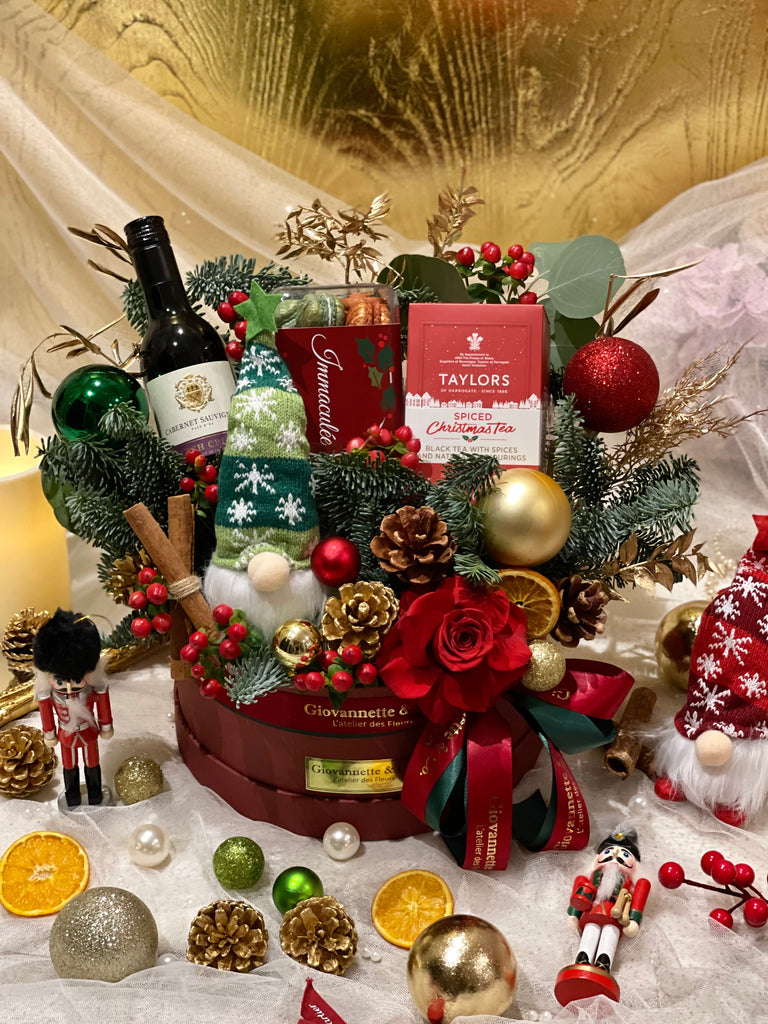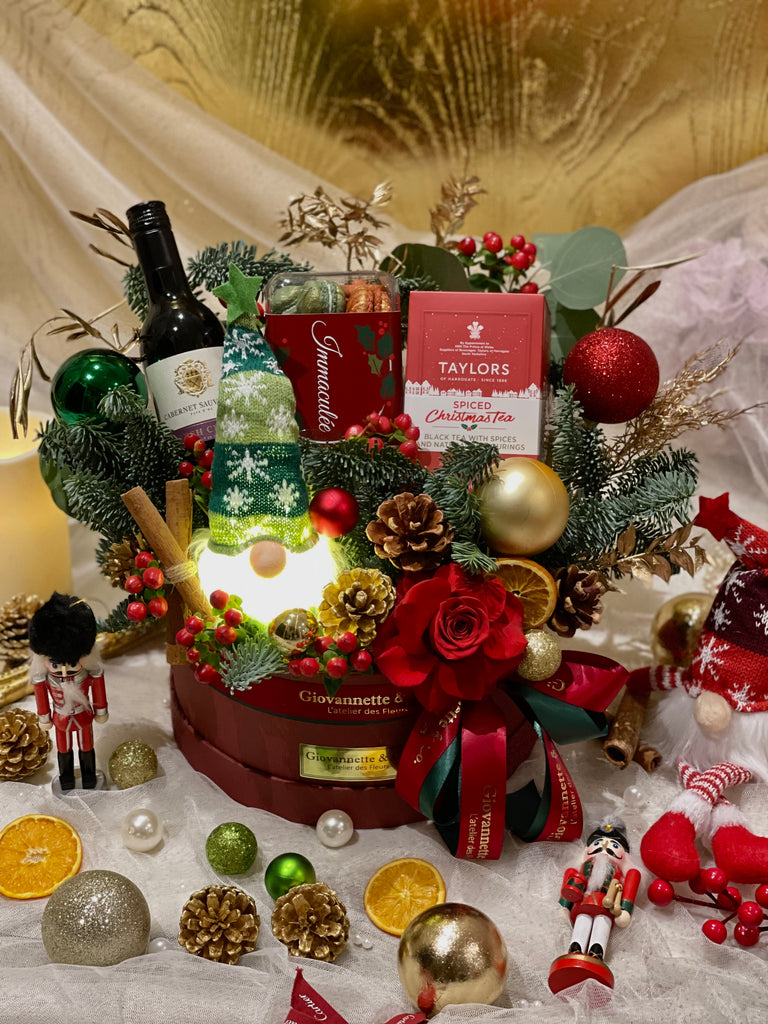 Les Festive De Luxe Rudolf Dwarf Gift Box
Christmas tradition is captured in this beautiful Les Festive De Luxe Rudolf Dwarf Light Gift Box. It's perfect for sending the very best of Christmas wishes to someone you treasure during this festive season. 

The Gift Box, comprises of a bottle of red wine, a box of macarons, Christmas tea and Rudolf Dwarf doll light, is curated with the mixture of fresh & preserved festive blooms including elements of green, red and gold, and X'mas ornaments for the perfect finishing touch.

Approximate Measurement: D-43cm, H-35cm
Fresh flowers: green spruce, red roses, hypericum;
Preserved flowers: gold sprayed eucalyptus leaves & setaria, cinnamon sticks, pine cone cottons.  
Inclusion: 
Fresh flowers: green spruce, hypericum, eucalyptus leaves.
Preserved flower/foliage: red rose, gold sprayed eucalyptus/olive leaves, cinnamon sticks, pine cone cottons. 
Product:

A box of Taylor Christmas Tea Tea 50gr.
A bottle of French Cellar Merlot/Cabernet Sauvignon Red Wine 20cl.
A box of Immaculée macarons.
Christmas Rudolf Dwarf Doll Light Ornaments.

Message card. 
PLEASE NOTE:
1. The picture displayed is for reference only. Individual arrangement is an artisan design exclusively for you using the freshest seasonal flowers available. The final product may not resemble the picture entirely. 
2. We may change the brand of the products, base on the availability of the stocks at the time of ordering. We'll contact you to obtain your agreement prior to proceeding the change & order.