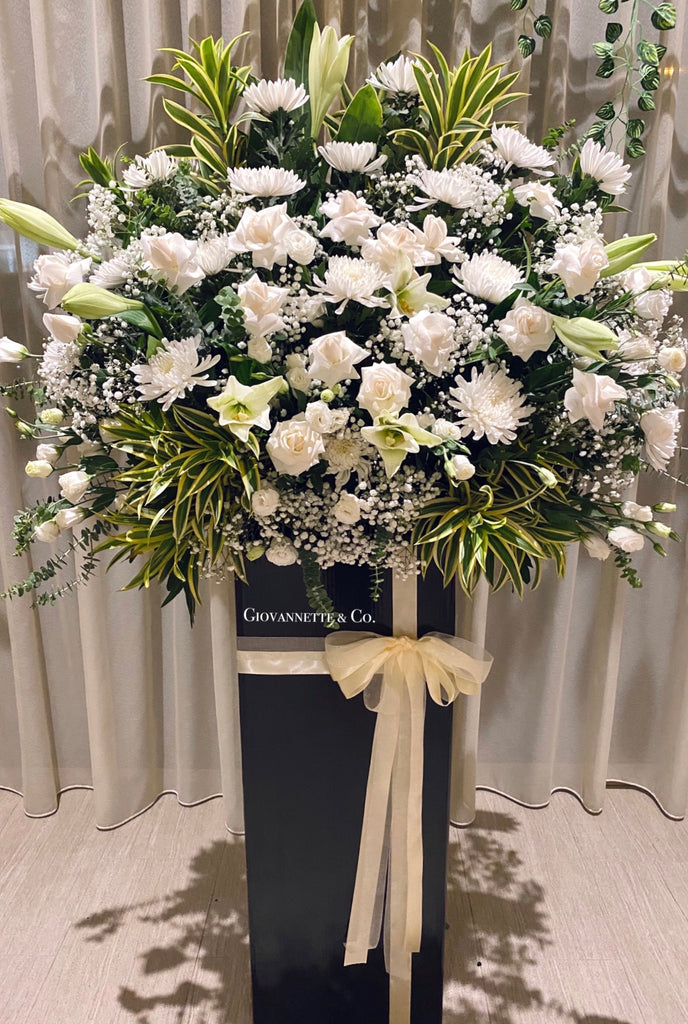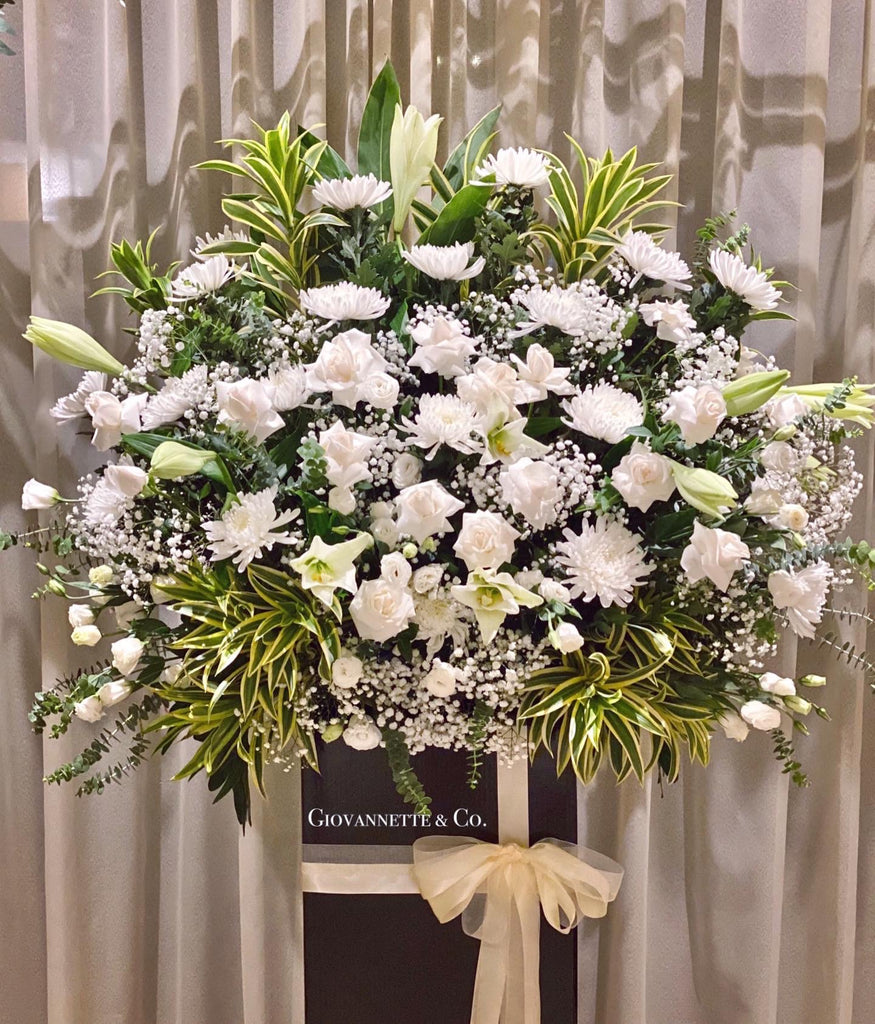 Pure Elegant Flower Stand for Condolences
Fresh Flowers: 20 stalks of big white chrysanthemum, 20 stalks of white roses, 10 stems of lily, baby breath and other seasonal foliage and fillers. 
Approximate Dimension: W - 90cm ; H - 70cm (excluding box stand), H-170cm (including box stand) 
Dimension - box stand: W: 34cm ; H - 100cm 
PLEASE NOTE: The picture displayed is for reference only. We will ensure the flowers are arranged using the freshest seasonal flowers available. The final product may not resemble the picture entirely.